The 5 tools every sales rep needs to increase A.R.R
2 min read
By Zen Contract
Published
February 28, 2023
‍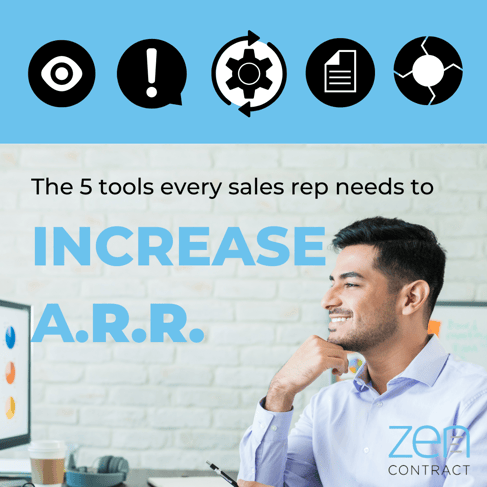 Most MSP's software systems – whether PSA or CRM - are geared toward quoting, creating bills of materials, and IT proposals. Which was fine back in 2015.
But in today's world when 'ARR' is on everyone's lips, why aren't we investing more in systems to drive it?
Instead, most recurring services and contract documentation are still being created manually in word documents. Not only does this waste time and is near impossible to manage, but is rife with inconsistency and naturally, human error.
A better way – recurring service sales tools
After living this challenge in our own MSP for far too long, we decided to do something about it and build a dedicated platform for client agreement management. Here are the top 5 features we've built to help reps close more recurring contracts:
‍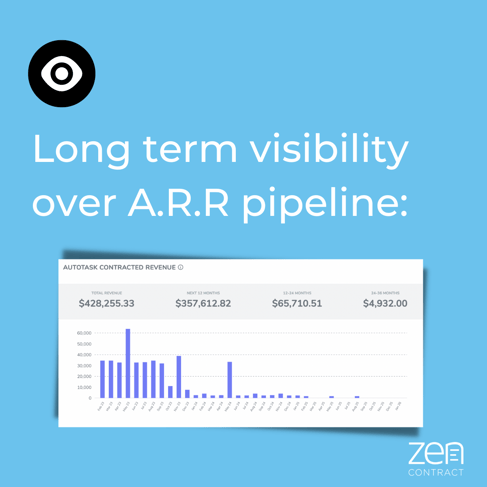 ‍
Predictable revenue is worth more, so it's important to be able to forecast your recurring business with accuracy.
ZenContract's contract revenue dashboards show you what's "in the bank" for the next 12 months, 24months and 36 months.
This helps you, sales and even marketing to focus on targeting long term results for maximum gain.
‍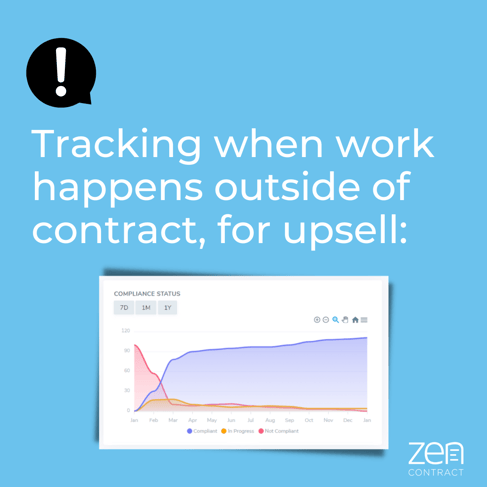 Internal contract compliance – i.e. if your revenue is coming in or out of contract – is key to measuring true contract profitability AND increasing agreement coverage.
ZenContract's "compliance status" dashboard shows you at a glance what work is in a compliant contract, in progress (i.e. you've got an opportunity underway) OR not compliant.
We've witnessed MSPs using this dashboard alone to transform their business into 100% "in-contract" revenue.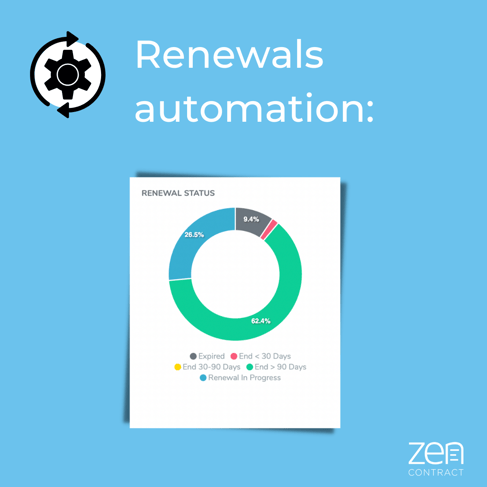 ‍
Leaving a renewal until the last moment, or worse, missing it all together, is a sure-fire way to undermine your MSP's position and sales leverage.
Our renewals dashboard gives visibility 90, 60 and 30 days out, and triggers a workflow for your team to manage the renewal through to closure. It also sync's with your PSA and resets the renewal date so you don't miss it next time, either.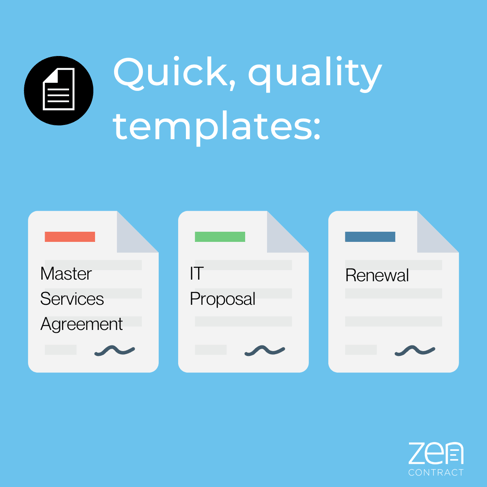 ‍
When proposing a deal or even entering a tender, most sales reps will do one of two things; recreate the wheel OR copy an old one – crossing their fingers it was a good one!
We've built a template marketplace for businesses to source high quality MSP templates, and a template manager which has internal governance controls. Businesses can elect which templates to provide reps, and which sections in those templates are mandatory– ensuring quality and standardization.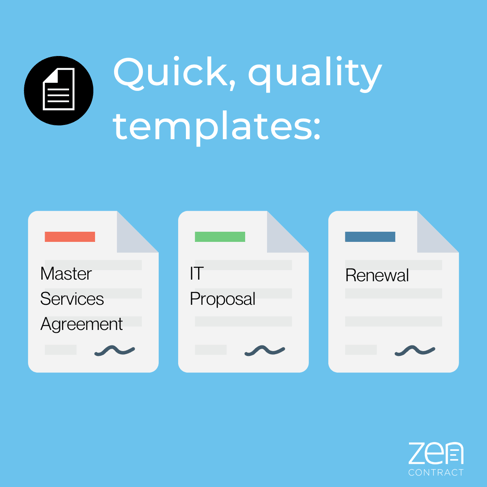 ‍
Let's be honest – salespeople have a way of getting around obstacles. If templates aren't fit for purpose or too rigid, they simply won't get used.
ZenContract has built a drag and drop section manager where sales people can pick and choose from certain sections available, and edit them to suit the deal. It makes their job easier, faster and more effective, while still giving the business control over quality and content.
Want to drive your ARR? Book a 15 minute tour of the ZenContract platform here and see how it can empower your sales team.
‍
‍